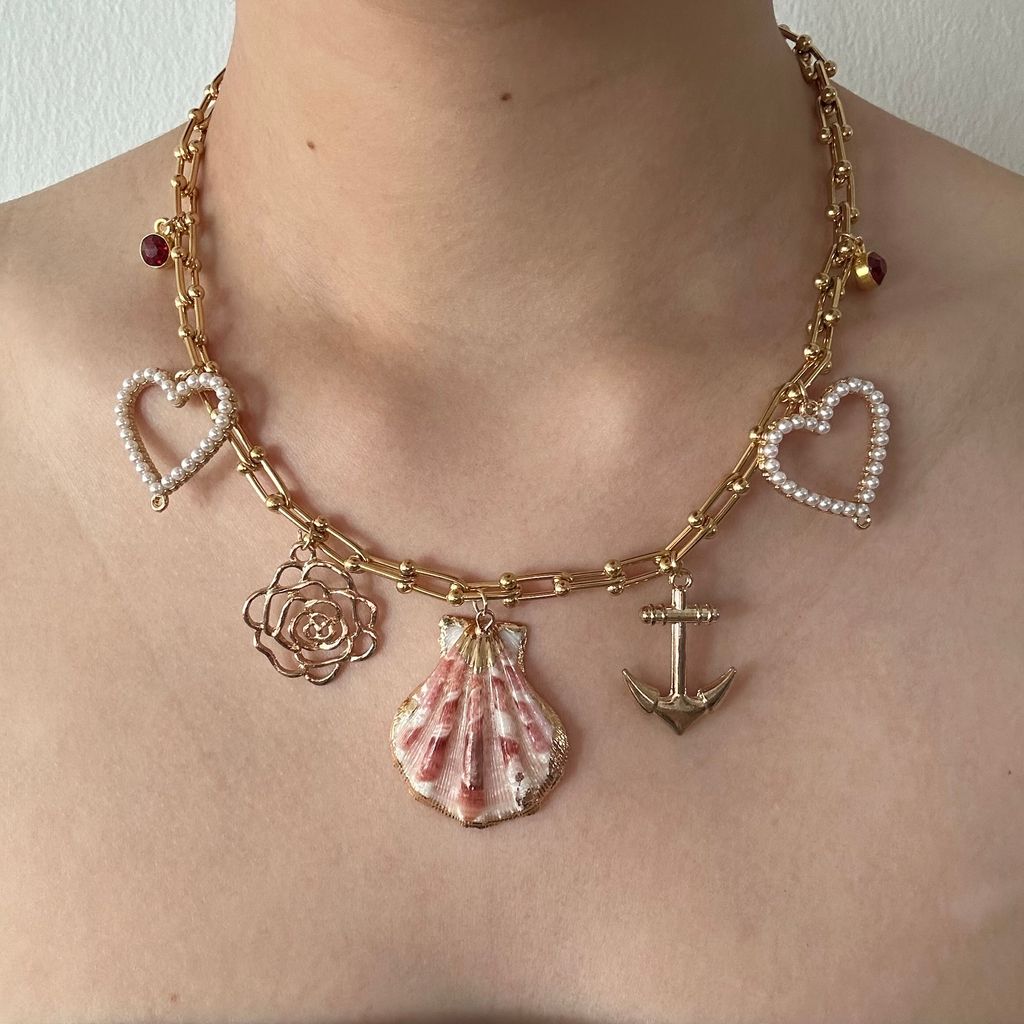 necklace made with stainless steel bulky U-link chain + modern charms + natural sea shell
Jewellery care:
Avoid spraying hairspray, lotion, and perfume directly on jewellery as it can be damaging to certain types of metals and colored gems.
Avoid wearing jewellery when swimming, hot springs, steam or sauna baths.
Store your jewelry in a clean, dry space.